Tonia, RVT
Tonia is our Technician and Assistant Team Leader and "the rock" of our team. She always keeps our ducks in a row. Tonia began working here in 1998 as a veterinary assistant. After graduating from Columbus State Community College in 2002, she became a Registered Veterinary Technician. She has housed all kinds of pets from mice to horses.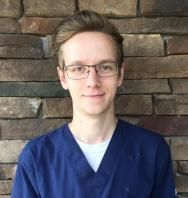 Will, Veterinary Assistant
Will is cureently in the band, Cure Culture. He is the lead guitarist and also writes, records, and produces music. Will loves his German Sheperd/Great Dane mix, Troy, hanging out with his friends and attending concerts.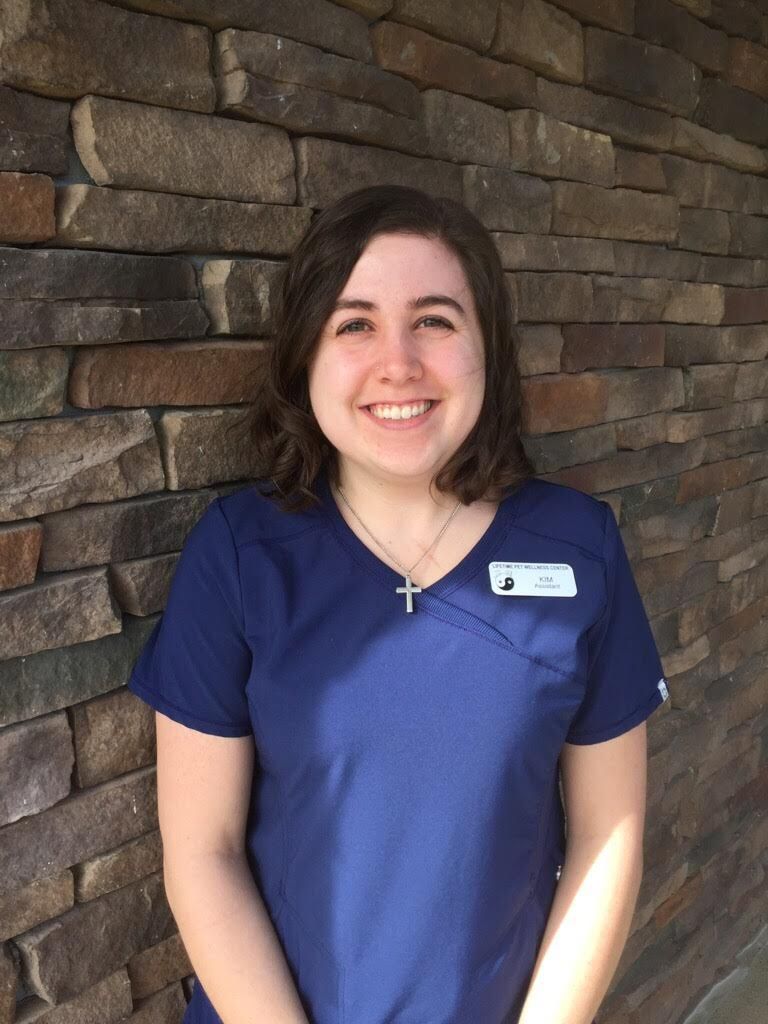 Kim, Veterinary Assistant
Kim graduated from Cedarville University in 2013 with degrees in Youth Ministry and Psychology. Ever since she was little she has had a passion for animals and was always bringing home strays. She was previously an outdoor education teacher where she worked with various exotic mammals, reptiles, and amphibians. Currently, she lives in Columbus with her two canine kids, Malcolm and Mimi.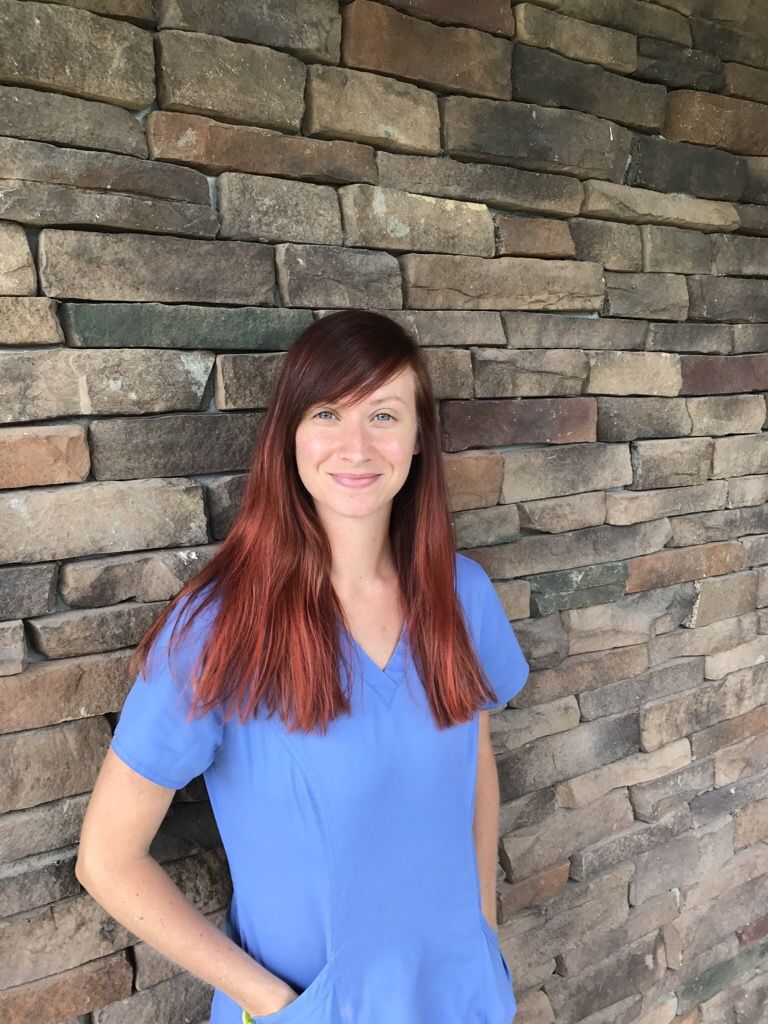 Ashley, Veterinary Assistant
Ashley lives with her husband, 3 dogs and 2 cats. She likes to spend her time reading, running, hiking, and playing frisbees golf with her dogs. Ashley believes in approaching animals with a compassionate and empathetic hear. Her goal at LPWC is to help improve the quality of life for your pet, so you can enjoy a happy, healthy life together.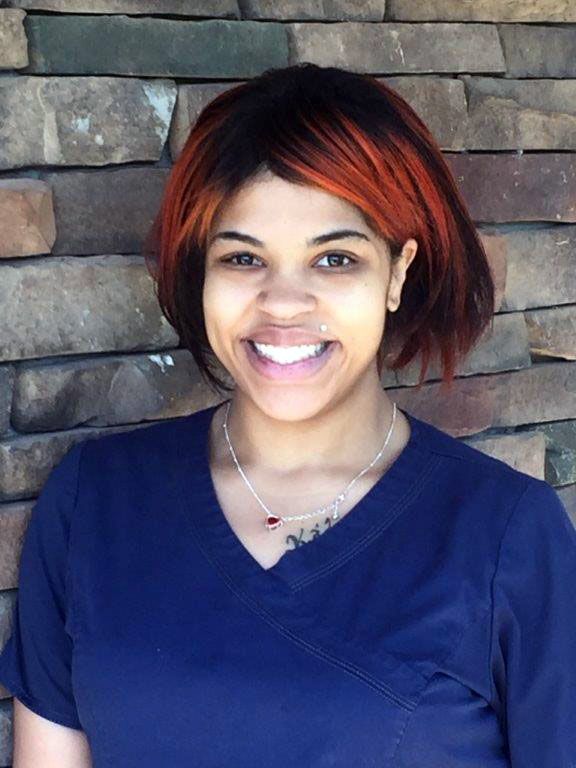 Kiara, Veterinary Assistant
Kiara has had animals all of her life. They have ranged from snakes, lizards, turtles, rabbits, hamsters, guinea pigs and dogs. When Kiara was a child, she would bring home any animals she would find that needed a home. Kiara graduated from Bradford College in 2011 with her Veterinary Technician degree. She has lots of experience from working in different areas such as the Franklin County Animal shelter. While there, she learned how to handle different behaviors such as shy dogs. Kiara currently has a Rottweiler, Myla, and a mixed breed, Diva along with a Ball Python, Frankie, and two cats, Figaro and Jewels.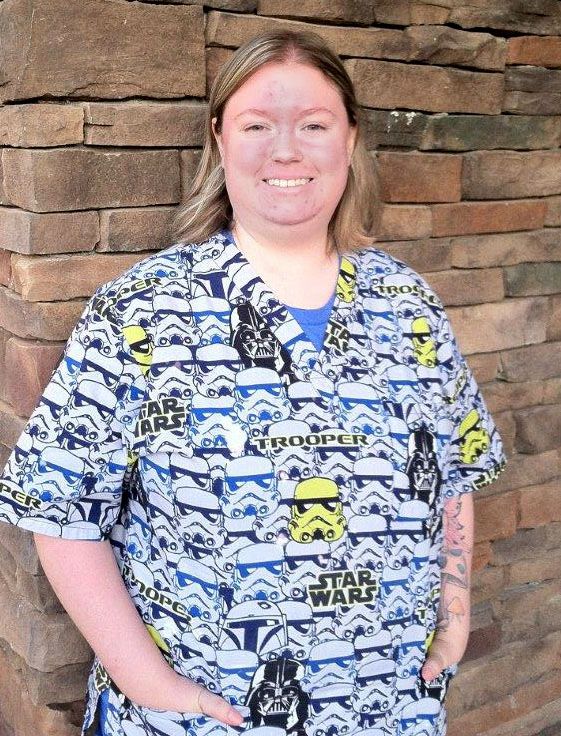 Jenn, Veterinary Assistant
Jenn started at LPWC as a Kennel Technician while attending Columbus State Community College and studying to become a Veterinary Technician. She is currently an assistant and enjoys working with all of the dogs and cats. Jenn currently has a beagle mix named Helo Huckleberry Hound.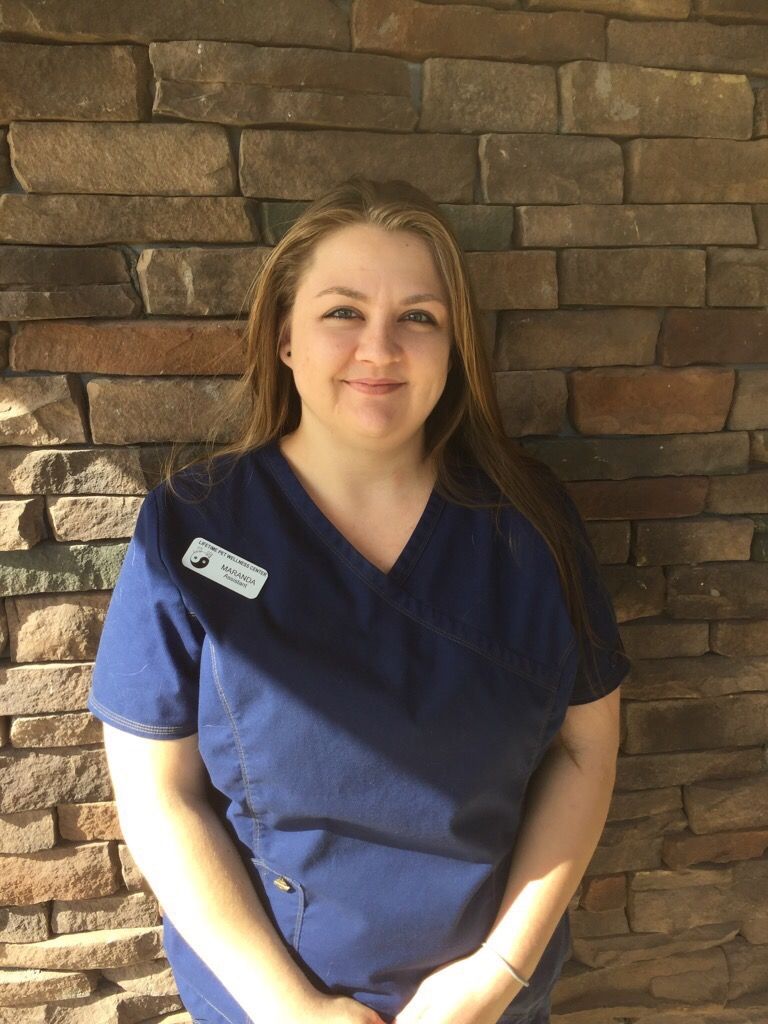 Maranda, Veterinary Assistant
Maranda is the mother of two beautiful daughters along with an 11 year old kitty. She has always loved animals and began working with them as a Kennel Technician when she was 17 years old. She now has more than 8 years of experience in the veterinary field and plans to expand her knowledge in integrative medicine at LPWC.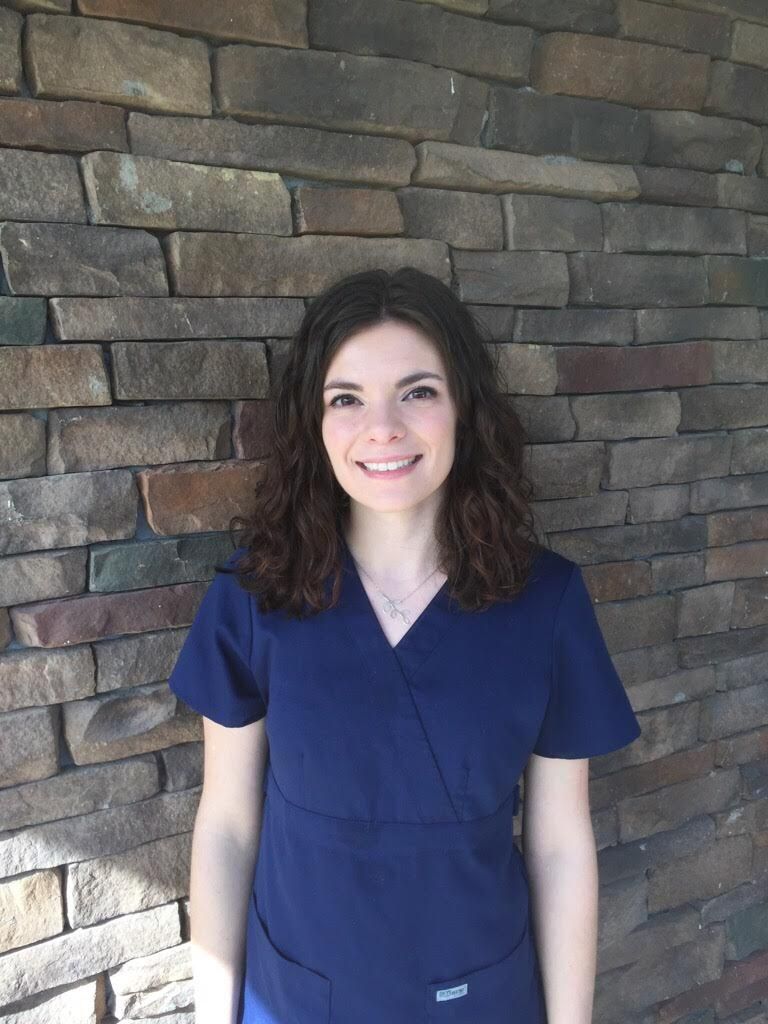 Antonia, Veterinary Assistant
Antonia is a student at OSU and would like to be a veterinarian in either a zoo or wildlife capacity. She currently has a small "zoo" at her house. Antonia frequently helps to foster various wildlife such as squirrels, rabbits, and more! In her spare time, she fosters cats too. When she isn't doing something with animals, she enjoys hiking and playing guitar.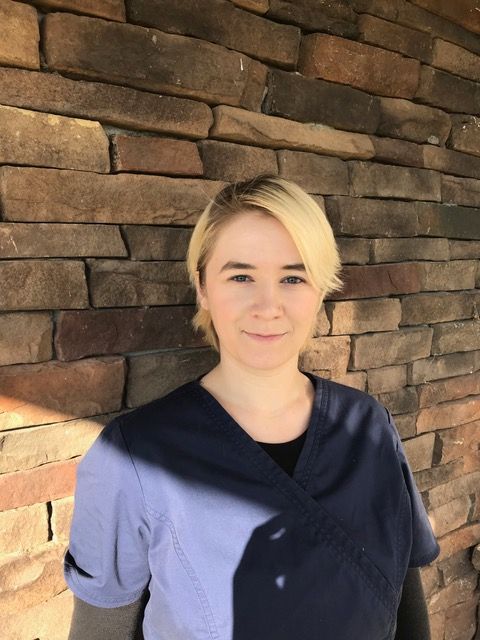 Kate, Veterinary Assistant
Kate is currently a student at OSU. She has two beagles, Lemony and Domino, along with a tortie, Midna. Kate has lots of experience working and volunteering with companion, farm, and exotic animals. In her free time she enjoys baking, running, reading and volunteering.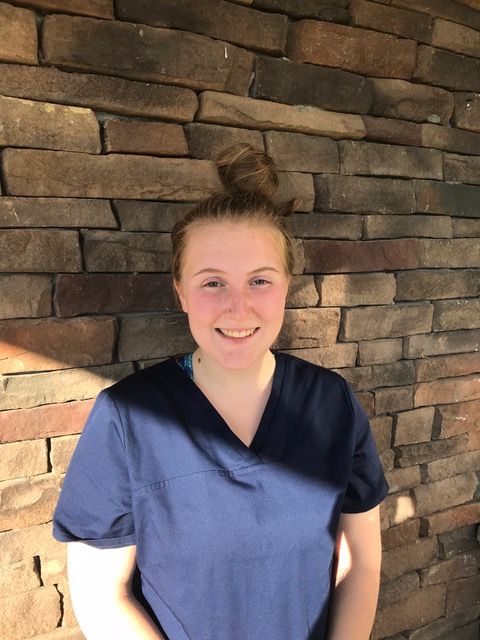 Savannah, Veterinary Assistant
Savannah has been interested in the veterinary world since she was a child and could understand the meaning of a veterinarian. She has always loved animals and they have been a passion of hers. Savannah has owned 13 dogs with her parents as well as a few cats, a bird and a rabbit. Being around animals is a must for her and that is why this position is so perfect for her!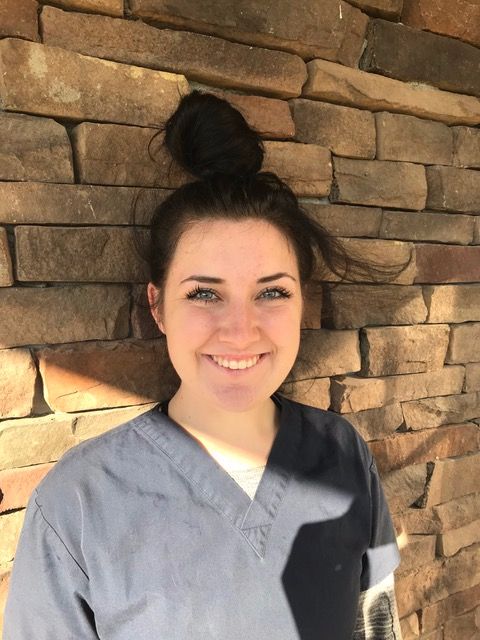 Kaylee, Veterinary Assistant
Kaylee has two puppies, Khalli and Drogo, two sugar gliders, and a hedgehog. She enjoys backpacking and painting, Kaylee is currently attending Columbus State Community College and is planning on studying to become either a Veterinary Technician or something in the medical field.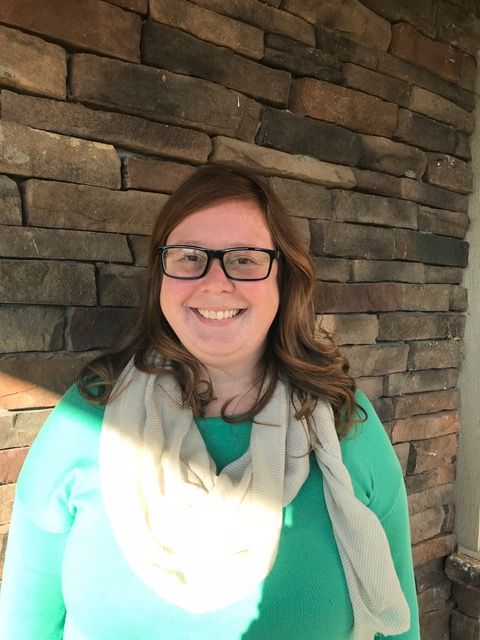 Whitney Veller, Office Manager
Whitney joined the LPWC team in the fall of 2016. She has been in the veterinary field caring for pets for almost a decade. Whitney strives daily, along with the rest of the LPWC team, to bring the best experience for you and your furry friend at each visit.
Whitney grew up in Northwest Ohio on a farm caring for animals from horses and cows to cats and dogs, knowing from a young age she cared deeply for the wellbeing of pets. Shortly after moving to Columbus in 2008 she started her career in the animal field. Whitney shares her home with her cats Reggie and Oliver.
Kristen, Receptionist
Kristen moved to Columbus in October 2015. She has always had a love for animals . When she lived with her parents, she and her seven siblings would bring home every stray animal they met. She recently adopted a stray dog that she could not find a home for and also has a tortoiseshell cat that is named Frou-Frou. She enjoys spending her free time with Frou-Frou. She always enjoys meeting everyone's fur-babies!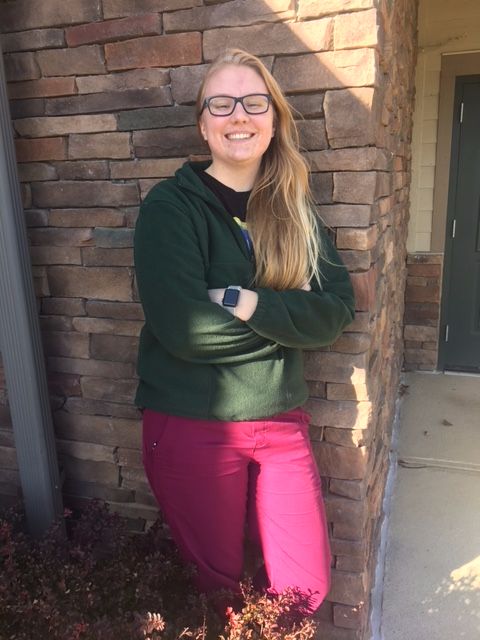 Liza, Receptionist
Liza has loved animals her whole life. Growing up, she had a golden retriever and various fish-due to her allergy to cats. Her dream dog is a blue merle, Australian Shepherd. Liza enjoys her free time watching movies and listening to all genres of music.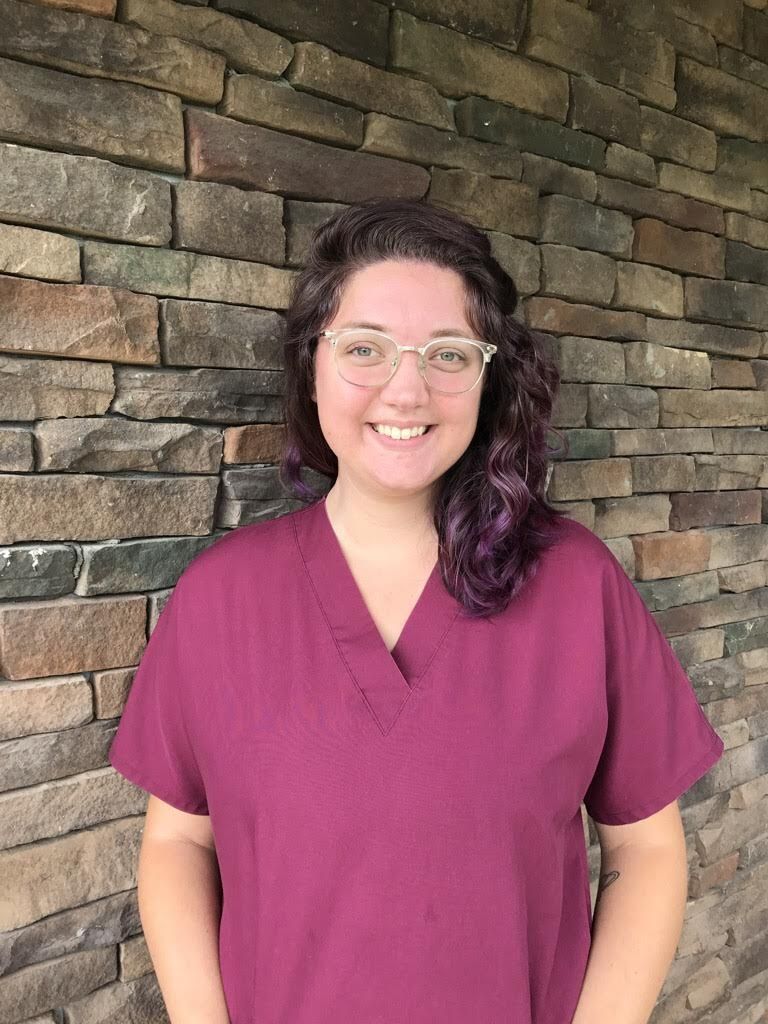 Jessica, Receptionist
Jessica graduated from Ohio State University with bachelors in animal science. Her goal is to work with wildlife, rehabilitation centers and birds of prey. Jessica and her boyfriend have multiple pets which include; Frank the rabbit, 2 geckos and 2 pet frogs.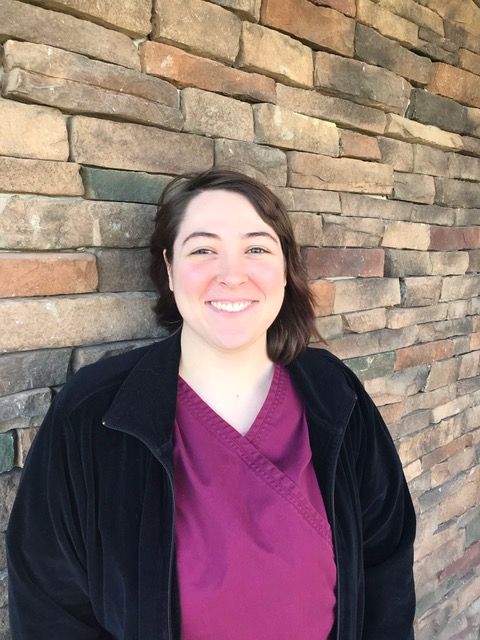 Elizabeth, Receptionist
Elizabeth has always had a passion for animals and loves seeing them happy and healthy. Ever since she was small she has wanted to work with them. It has been her dream to get a job where she can help animals to get better. She doesn't have any pets of her own currently but she hopes to change that eventually.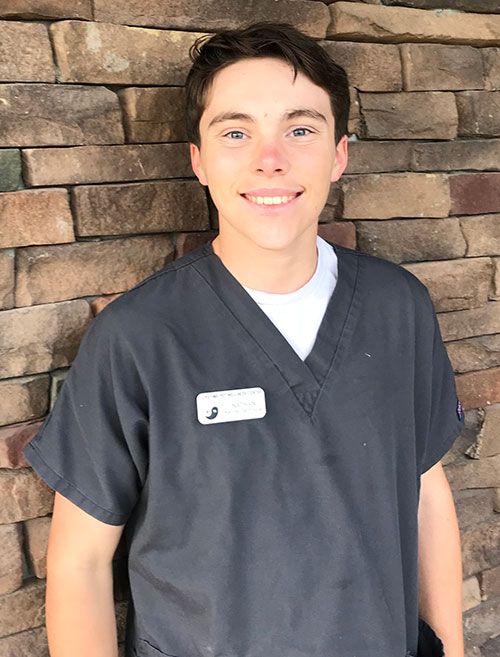 Nathan
Nathan has been working at LPWC since he was 15. He is currently attending Thomas Worthington High School and is part of their baseball program. He has always wanted to be a veterinarian since he was young. He loves working with animals and thought working in a kennel was the best way to start and see if this was the right path for himself. Nathan is awesome with all the animals he cares for in the kennel!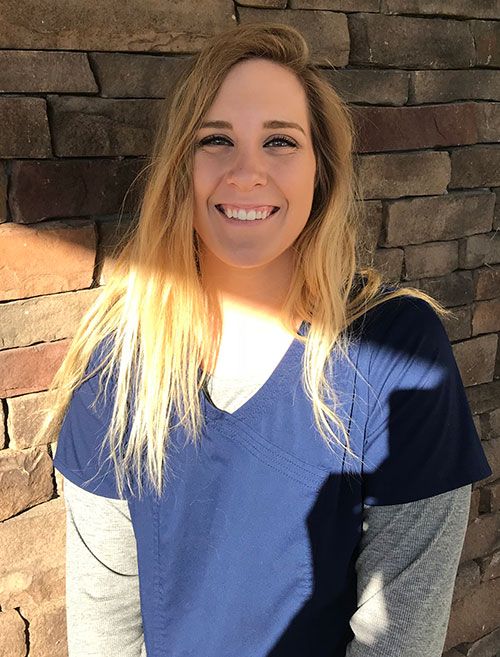 Amber
Amber is a current student at Columbus State Community College. She loves helping people and animals which has led her to become a
STNA and to LPWC. She has had lots of cats, dogs, ducks, chicks, and a rabbit. Currently, she has two dogs, Storm--a Husky, and Titan--a Black Lab. She likes to go for walks and meet new friends at various dog parks.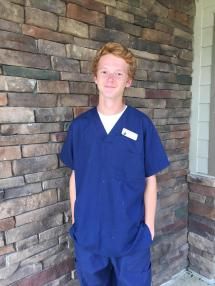 Ethan
Ethan has been with LPWC for over 2 years. He enjoys taking care of all the dogs and cats--especially when he gets to have play time with them! Ethan goes to Olentangy High School where he enjoys playing in the marching band. You can always find him at the Friday night football games playing snare in the drum line during 3rd quarter!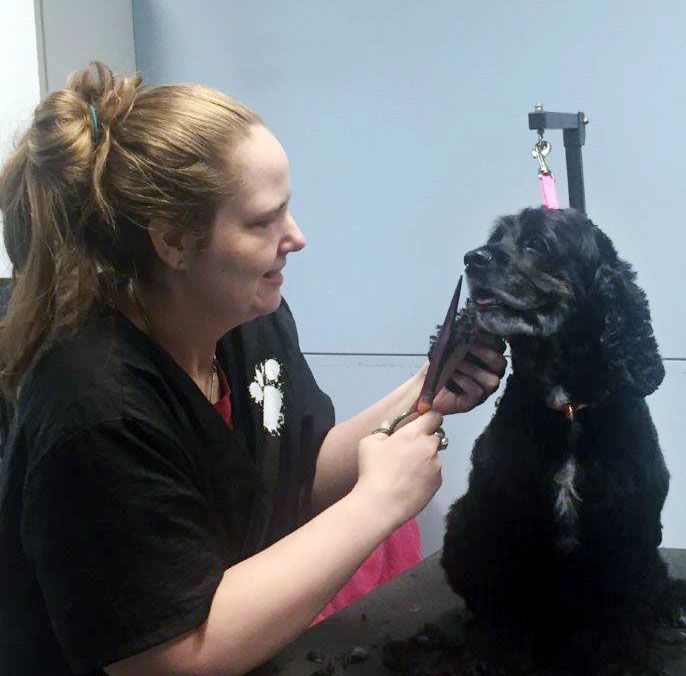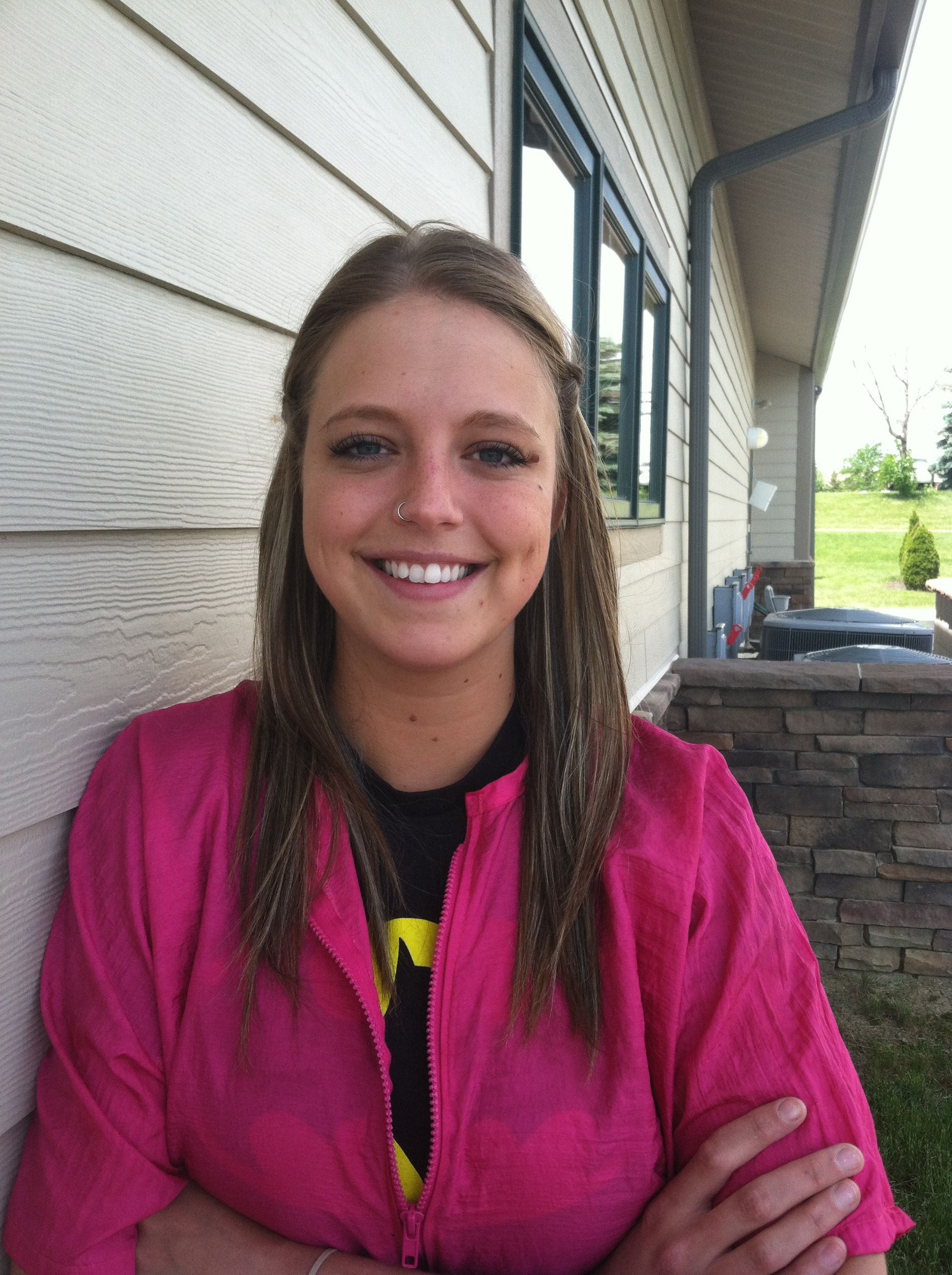 Lauren
Lauren has been a professional pet groomer for over 5 years. She has been with Lifetime Pet Wellness Center since April 2013. Lauren loves to make grooming very fun which has helped pets be more relaxed during their grooms. Lauren loves Batman (as you can tell from her picture) and Star Wars and likes to watch movies and hang out with friends for fun. At home she spoils 3 dogs (Karma, Bentley, and Daphne), 3 cats, a tank full of fish, and a turtle! She is obviously a pet lover! We are very excited to have Lauren as a part of our team here at LPWC!